Opera vs Chrome, wich browser is better?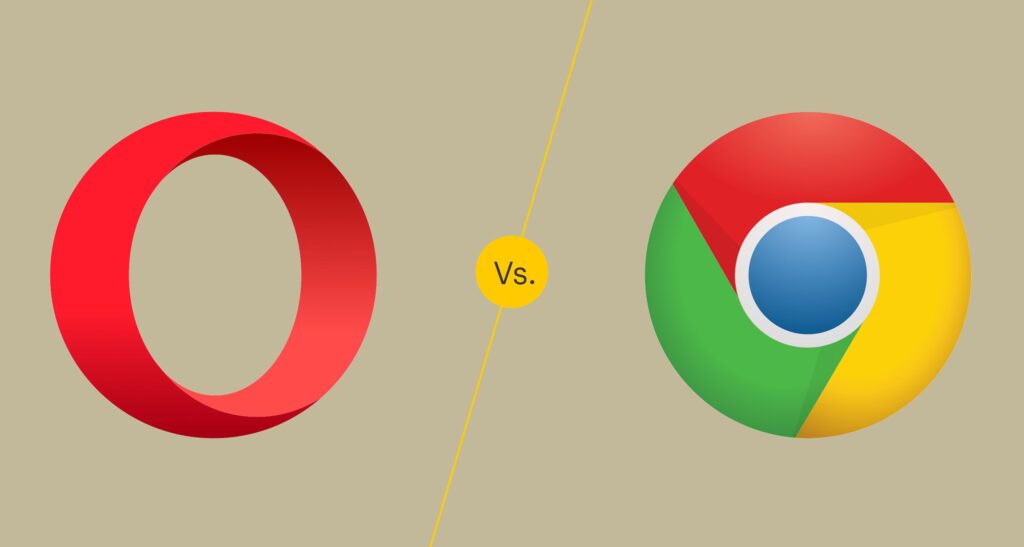 We are going to make a comparison between Opera and Chrome, two of the best browsers that we currently have avaliable on internet.
Opera
It may be the less know nof the two, but if something defines it, it is that it is the union between generations. It was born with all the improvements and advances that we have experienced over the years. It makes things so easy that the creators have decided to integrate an ad blocking extension without the need for you to add it.
Some of the features that we will see below in more depth:ú.
It uses less processing power, so you will browse faster.
There is an integrated ad blocker.
Free VPN.
You can have apps like Whatsapp, Facebook Messenger and Telegram integrated into the browser bar.
Very customizable.
Different mobile versions!
In adittion, you have Opera Mini available, the most used version and the one that will spend less data on your smartphone.
Chrome
Google Chrome was born in 2008 with the idea of ​​winning Internet Explorer, a browser by Microsoft. Over time Chrome managed to get into computers and mobile devices to become the king of browsing. The main features of Chrome would be the following:
Dynamic Tabs
Incognito Mode
Safe browsing: web warnings
Instant bookmarks: save your websites
Easy to use and intuitive browser, fast and synchronizable!
Chrome has an infinity of extensions with which to complete and satisfy your needs and above all, it has great stability, but it has one inconvenient, it consumes a lot of RAM and CPU resources.
What browser do you choose? Our team knows it, Opera wins!