YouTube Community, a new social network?
Youtube Community is a new release from Google that was born two years ago. It is a new social network, and although it has not triumphed until now, it seems that they do not want to give up.
It is an extension of one of Google's flagship products: YouTube.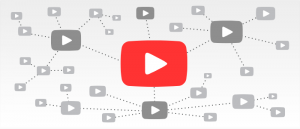 We understand that it is not another platform like Google+ but rather a great addition to bring YouTube to a social network concept:
With Youtube Community, users can add a community to their channels to better interact with followers. It can be said that, in this way, they will have something similar to a content wall at the same channel, as if it were another social network. With this, the subscribers will receive all the content that they publish their favorite youtubers without having to leave the platform to get into any other of their social networks.
Currently not all youtubers have this service yet. It all began with a group of creators who tested it. However, it is growing more and more, although this has not brought down the consumption of other social networks such as Instagram or Twitter.
How does it work?
The users that have Community are allowed to upload content different to the one we use to see in YouTube.
Subscribers and visitors to the channel can like posts and reply (text only). Of course, the users can post everything they want, from GIFs, create polls, share photos, comments, thoughts, to share URLs of other videos or articles…

Which are the advantages?
With the community wall of the profile, you can also take advantage to ask your subscribers to activate notifications. In this way they will always be up to date with all your movements.
You can take advantage of this to welcome your YouTube audience and let them know your intentions. Also, you can market your products by posting to status update with an image of the new products on sale and a link directly to your official website.
At the same time, you can promote your latest video by sharing to link to the video and let your followers know about your new video.
It's a good way to create a good feeling with your followers, so you can also open a Q&A line.
There are many other ways to take advantage of this new platform, such as asking for help to inspire you for the next video, to better know the profile of your followers, to let you know too, … Think about it and be original!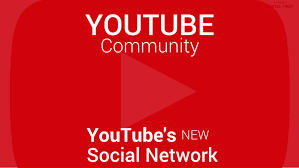 What do you think about it? Would you dare to join the new community?