If you have a chance to live in China, you must know the importance of the app WeChat, even Whatsapp is easier and more popular than WeChat.
Our chat is a social media and messaging app created by Tencent in 2011. It's the most popular app in China for their wide range functions and platforms. Also, it had the most numbers of active users monthly of the independent mobile app in 2018 (almost 1 billion).
Tencent always is one of the most influence company of the messaging app. Although most people know, the versions of differents languages is different, so obviously, they take more diligently the target of China, makes this version with more functions.
There's the most usually functions:
-Messaging: you can text, have a video conferencing, voice messages (1 minute maximum), transform the voice messages in text…
By the way, one form to add a friend is scan a QR code of your friend, its generates free. This form makes the things more easy.
You have a lot of expressions and gifs, you can add news in every new period.
-Payment services: Users can go out without the real moneys in China, the payments online through these services is covering a lot of shops.
While the users provide the bank account information to the app, through the app the users can pay bills, the products of a shop, transfer moneys to other friends…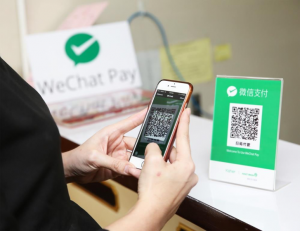 PS: if you want warm feeling with a new friend Chinese, you can send him a red envelope with money of your bank. Give money in China normally is not odd, it's funny and a tradition when is happy new year. And when you are in a group is more funny, the person who clicks this envelope may get 10 RMB or one cent.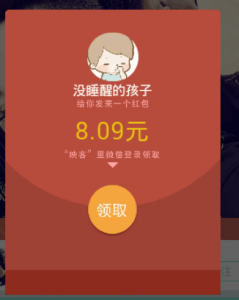 -Moments: it's like Facebook or Twitter, every one updates something new. You can post videos, post pictures, post fotographys, share musics…
You can see the comments of your friends, but you can see the anothers comments from persons who you don't know, for example: your friend has a friend that not is your friend, so you can see the comments.
-Official accounts: any users can register an official account. Official accounts can push feeds, interact and provide services to the followers or subscribers. There are three types of official accounts: service account, subscription account and enterprise account. Once you decide, you can't change the type of account.
The functions aren't all, but with this you can handle when you are in China.