The Community Manager is the professional responsible for building, managing and administrating the online community around a brand on the Internet. Also it creates and maintains stable and lasting relationships with its customers, its fans and, in general, any user interested in the brand. It's a new role inside marketing and Internet advertising. I mean, it's a new and emergent profession born from the need of companies to develop their image in the digital field due to the growing popularity of platforms such as social networks and the consolidation of the Internet as a way of getting information.
Functions:
Generating conversation with your audience, provoking participation in the different social network channels.
The Community Manager must win the hearts of his audience.
Creating an annual communication program on social networks that responds to the needs of the company and the audience.
Creating value-added content for each audience and for each social network.
Making reputation management in social networks of the company or brand that represents.
Defining the growth goals of each channel and growth strategies.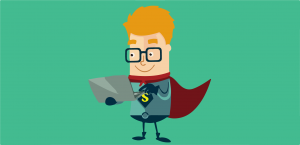 Not everyone can be a community manager, because you need to know how to listen, be nice, patient and friendly when dealing with a hostile or angry client and be creative.
Objectives:
Work and improve the visibility of the brand in the digital world. What will directly affect the digital visibility index and online reputation.
Get followers that are active, who share, comment and finally buy the products or services of the brand.
Increase the community with a high value approach.
Establish relationships with clients, prescribers and influencers of the sector.
Do customer service. Many times social networks become nets of customer service.
The main mistakes that often have community managers are; believing that the account of the brand you manage is yours, talking too much about the brand because it tends to bore you, not following the brand polices.
Some examples of having a good community manager in Spain would be that of the national police; I like it for its answers and for the way it gives you information in a very intelligent manner and with a touch of humour. Here are some examples:
Tweet of national police: https://twitter.com/policia/status/751160901672308736
Another good community manager would be Netflix, he always responds to questions with a great sense of humour, by doing so it creates a feeling of more familiarity with the public.