Smart mobility aims to improve the planning and efficiency of public transport, traffic management, the optimization of accessories and car parks, as well as the reduction of environmental impact. This is due to the fact that the traffic and mobility presents one of the biggest challenges affecting the largest cities in the world.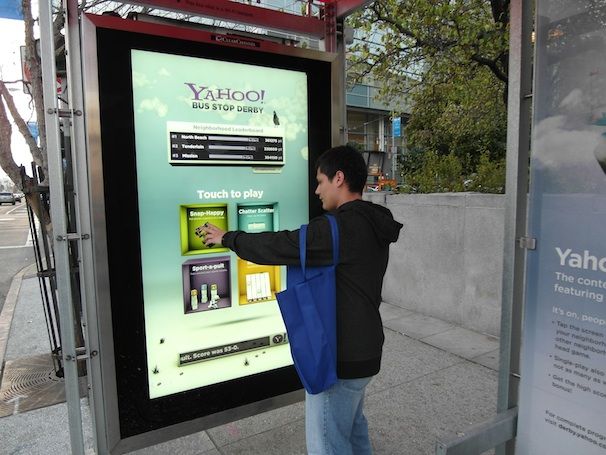 The Spanish Network of Smart Cities (RECI) was created in June 2011. Innovation, progress, and a commitment to create an open network to promote the economic, social and business progress of cities through innovation and knowledge, seconded in Information and Communication Technologies (ICT), and is currently consisting of 65 cities. Its aim is to exchange experiences and work together to develop a sustainable model of city mobility and improve the quality of life of citizens, focusing on aspects such as energy saving, sustainable mobility, e-government, care for people or security.
Interactive design examples
Now we are going to show some examples of European cities that have implemented interactive design at some of their public transport stops.
In Barcelona, ​​the first smart stops began to be installed with a system that sends information in real time every 30 seconds, and the screens are powered by solar energy. The energy autonomy of each stop is 15 days (that is, they can be this period of time without receiving solar energy and still continue to operate) and because they do not require any kind of wiring, its installation it is simple and less expensive than a conventional stop.
In London, in 2013, 100 interactive screens were installed with the Google Outside service that allows passengers to interact by searching for information on alternative routes or service status. Since 2014, there also is, in the English capital, smart bus stops in Piccadilly Circus that give real-time information not only on surface transportation but also on underground lines. In addition, tourists can consult maps, routes and bicycle rental points, among other information.
In Paris in 2012, the Paris Public Transport Authority launched a research program called Osmosis, which included the installation of a smart bus stop on the boulevard Diderot. The stop consists of two screens with time information, two more screens for interactive purposes that allow you to view local news, search for stops and nearby places of interest, and for a free Wi-Fi zone and a mobile power connection. In addition, the stop was designed to be accessible to people with wheelchairs, as well as people with hearing or visual impairments.
In Madrid, as part of a plan to renovate bus stops, in 2014 about 700 stops were established with information panels with the time of arrival, temperature and weather forecast. They also have free Wi-Fi integrated into the bus service.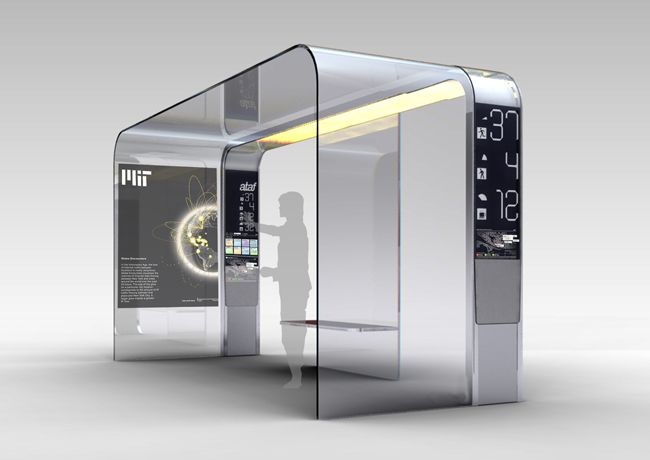 In conclusion, I think that interactive design is a great solution to make the cIn conclusion, I think that interactive design is a great solution to make the city's mobility something efficient, useful and time saving for different users around the world.