Loop was created for the 2016 Luminothérapie, an art exhibit held annually in Montreal's Quartier des Spectacles. Following its appearance at the festival, Loop spent the next two years touring cities in Canada and the United States, and even made a few stops in Europe. Finally, this project was held in Iowa City from July 9 to August 10, 2021.
Two people can fit inside each of the 12 zoetropes, which feature a metal bar in the center. Users are invited to pump the bar and this will allow them to see hand-drawn animations come to life. The website explains that "the animated images, tinted by a strobe effect, are reminiscent of the earliest movies. The speed of the whirring pictures, the frequency at which the light flickers and the tempo of the music are all determined by how fast you move the bar. "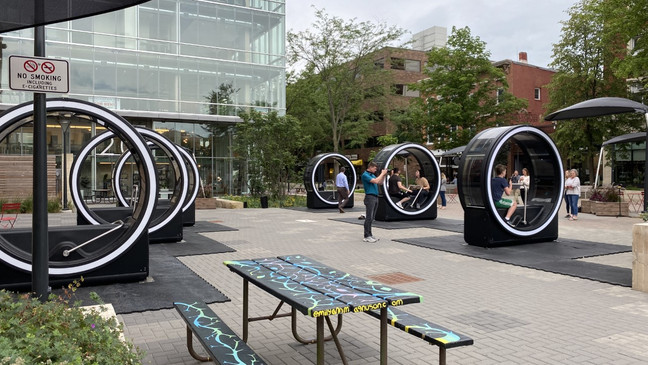 The installation of this project has already incentivized users that see the project when they walk by, to use it. It even builds conversations and shared experiences with strangers and people in the street, creating a totally different experience for those who walk by this street every day.
The collection of twelve giant zoetropes will be located throughout the pedestrian mall delighting and inviting visitors to interact and play. "The loop is going to be another activity that really does bring some entertainment to people" said Iowa City Mayor Bruce Teague.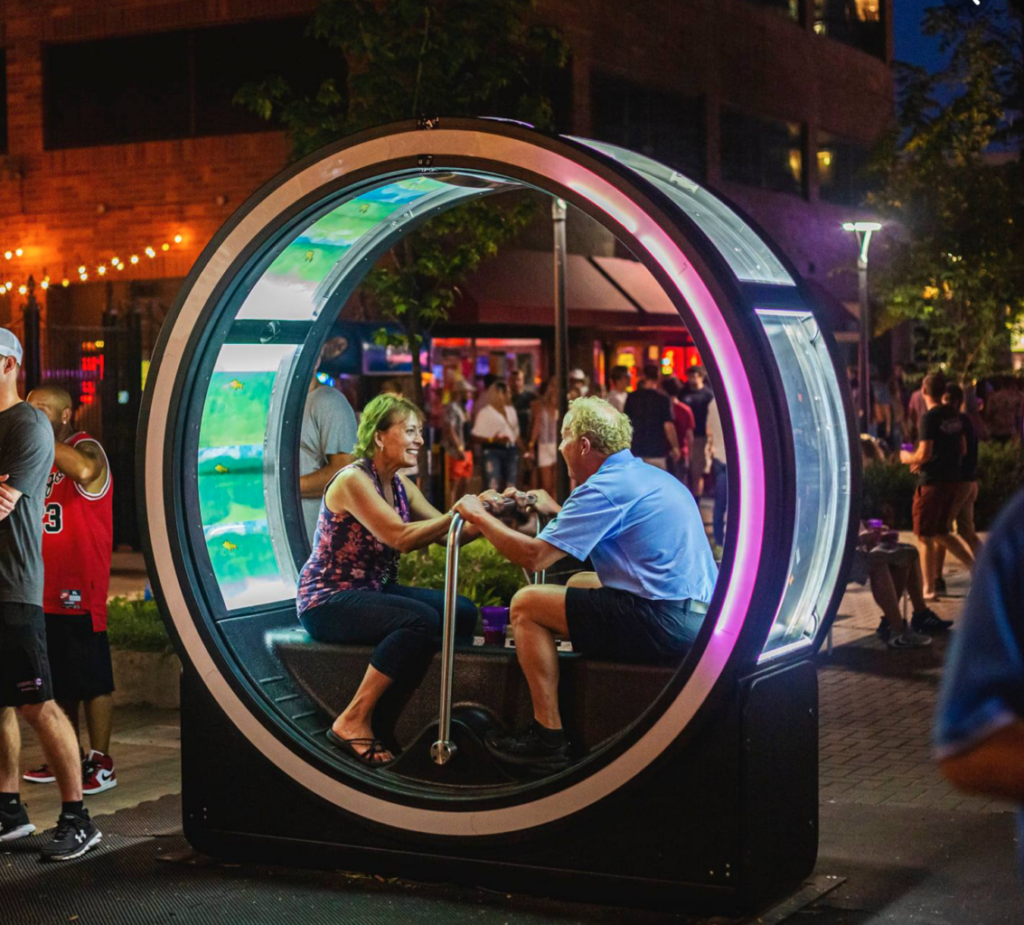 In conclusion, the application of these interactive art installations in public streets make a big difference in the experience of people, it can even brighten up their day, by the simple fact of them being there, and building conversations and connections between humans.