The New York subway has installed touch screens in the corridors of different stations for users to interact with. It will be possible to plan an itinerary, get last-minute information on delays and incidents, or view advertisements with these devices.
Touch screen and wi-fi devices in underground transportation systems will greatly improve the way we move. The classic subway plan that we can find in all stations will be replaced by an interactive one that will help us move more intelligently. The New York Metropolitan Transportation Authority is offering "On The Go!" Service, which has installed at least 90 touch screens in subway stations. Each 47-inch touch screen is full of sensors, camcorders, microphones and Wi-Fi to facilitate communication between subway and MTA users, reports ABC News. A spokesman for Control Group, a company hired to produce these newsstands, said the technology would bring all the latest Internet and mobile devices closer to an infrastructure more than 100 years old.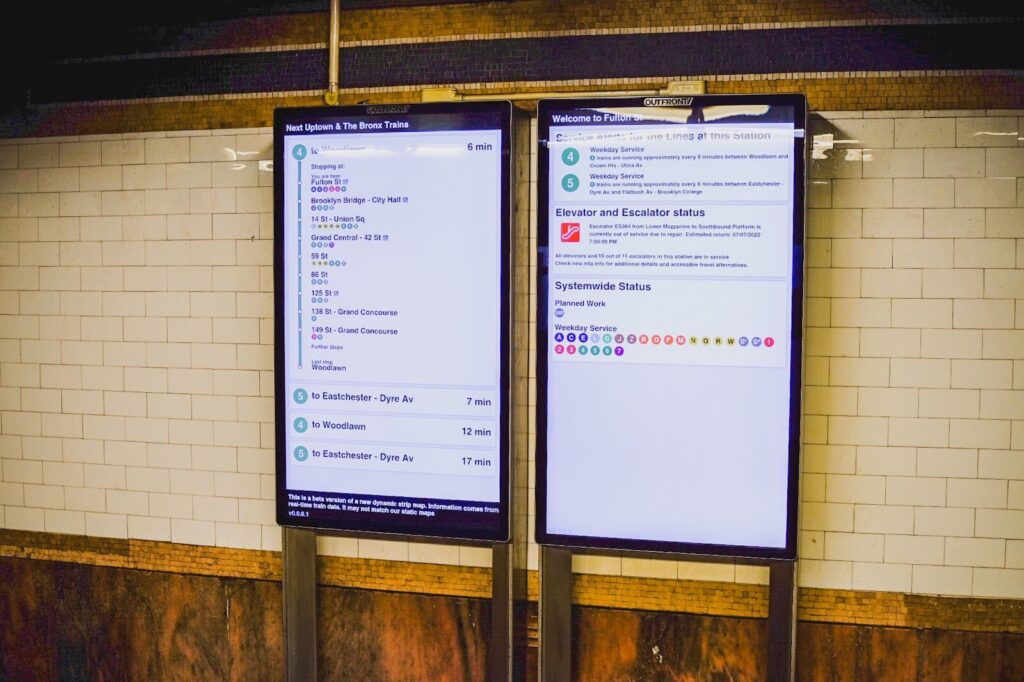 The goal is to provide all sorts of content, such as the best way to get from one point to another, real-time service information, and special alerts to warn of possible incidents. Also important will be advertising, which will cost the MTA about $ 100 million in revenue per year, according to the Fastcodesign website. This special service, which is available to subway users in cities such as New York, will be an important ally for tourists visiting the city. The touch screen lets you know which places to visit in the city at any time of the year. Messages and ads can dynamically adjust to the situation thanks to the fact that these devices have a wi-fi connection.
This connection will also allow you to create a network where users can play or watch multimedia content while waiting for the train. Some people have found it unnecessary to install these screens, and have been able to receive all the information through a simple mobile application. But Control Group defends the existence of permanent screens to democratize a service that serves people of any age and economic level.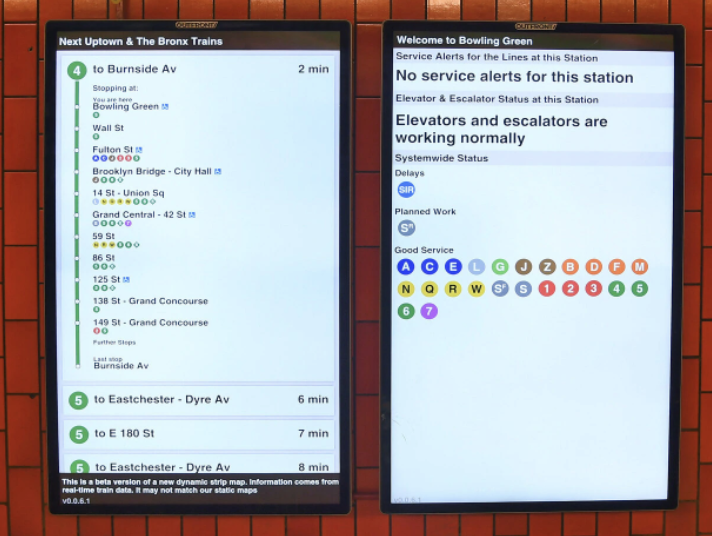 In conclusion, the addition of these screens inside public transport makes a great improvment on the experience of users. Making mobility and accesibility to platforms and the different train lines of the station much easier for all its consumers.