WordPress is a free and open-source content management system (CMS) based on PHP and MySQL.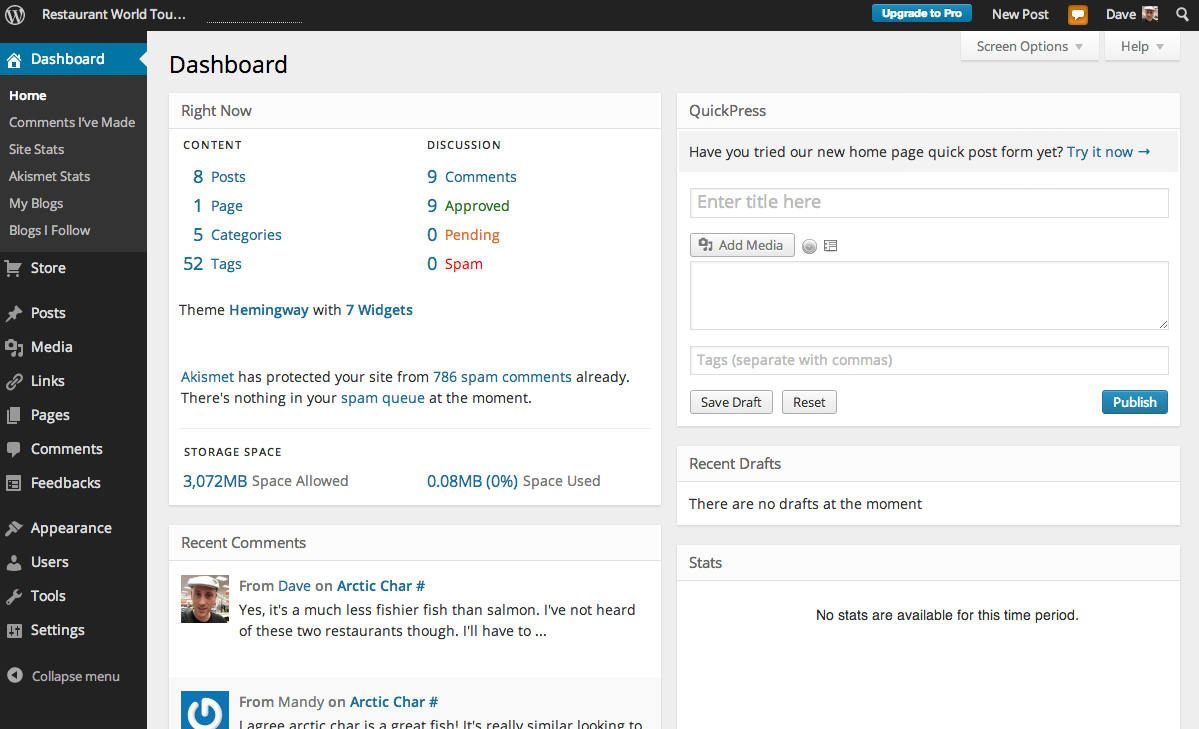 It is, by far, the most popular CMS used by approximately 75 million websites.
WordPress is free to install, deploy, and upgrade. Thousands of plugins and templates power a flexible and simple interface, which reduces development costs and deployment time.
There are many reasons why we can say that wordpress is a good tool: 
1. Is the most popular CMS in the world
WordPress holds the largest CMS market share by far, and currently accounts for over a quarter of all websites. As a result, many users are already familiar with the WordPress CMS, requiring less staff training when building a new site.
2. Is Totally Free
It's free both in terms of cost and in terms of what you can do with the software. You can download it for free, install it on your website or on a local sandbox environment with ease and then do whatever you want with it.
3. Highly customizable for great flexibility
It satisfies the demands of many users with its flexible framework, which allows designers and developers to create and modify designs and applications.
4. WordPress is international and multilingual
The WordPress community hosts WordCamp conferences and meetups all over the world, where developers and users can collaborate and share knowledge. It has been translated into 169 languages so it may be the most accessible CMS around.
5. WordPress is easy to manage
WordPress is not learned in 5 minutes, but we can say that it is easy to use, with a basic course (short and cheap duration) you can start using it.
6. SEO
The design of the templates or themes is specially designed to ensure good SEO positioning in the search engines. SEO is one of the essential tools of today's Digital Marketing and an alternative or complement to the SEM positioning.
7. Personalization
The platform has a wide variety of connectors or small programs to easily meet the individual needs of each one. With them you can add photo galleries, online sales systems, contact forms, etc.
8. Responsive
Internet browsing from your PC loses users every day in favor of your mobile phone or tablet. WordPress nowadays has a multitude of responsive designs, that is, web page models that adapt fluently to different screen sizes.
9. Secure And Reliable
They release regular updates and security patches thereby creating a safer website environment for you. Plus there are a bunch of ways you can improve your WordPress website's security with a plugin or basic precautions.
10. Large Online Support Community
Due to the millions of active users, skilled team of developers, a wide community and discussion forums, anyone can easily find the solution for their problems. Plus there are tons of knowledgeable WordPress blogs that share tips and guides almost daily.