Although science and technology have made incredible advances in the last two centuries, the teleportation has not yet been possible. Many of us dream of being able to be anywhere in the world in the time that we can click our fingers. Portal installation make this possible without traveling and allow us to know different places and cultures.
Knowing and empathizing without limits of space and time would be totally beneficial to generate a feeling of unity and globality that we have totally forgotten due to our circumstances, our social contexts and our tendency to self-centeredness.
This is how Portal was born, an interactive installation that has made Vilnius and Lublin in Poland the first two cities to connect through it. This interactive installation is a community accelerator whose goal is to bring people from different cultures together and encourage them to balance the feeling of oneness.
Portal brings a desire for community and togetherness especially in times like these, when we are separated by various conflicts and problems that disturb our world recently.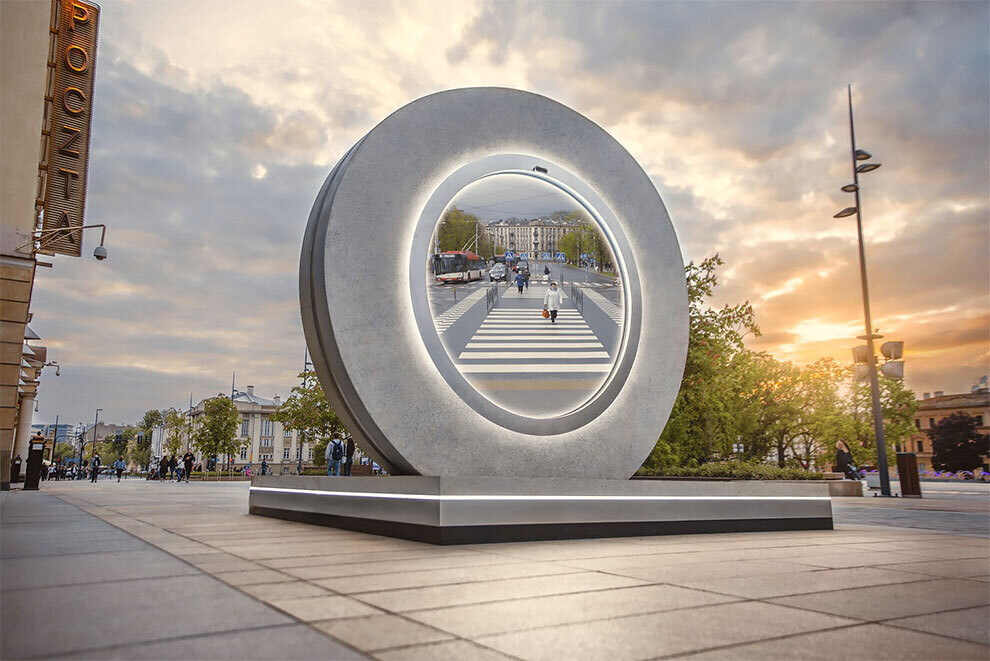 The project team took 5 years to finally reach the first destination, Lublin; the technical heart of the project, chose the circle, a well known and recognized science fiction symbol, for this interactive bridge.
Similar to the wheel of time, Portal allows a person to travel and experience reality on the other side of the screen. The shape, the minimalist design and the aesthetics of the installation shape the image of a future city, a dystopia that has come true.