On Saturday just past a series of reports revealed a hard truth that puts one of the most popular social networks in the eye of a hurricane that does not stop growing.
The scandal uncovered by Wylie puts Facebook as the one who leaked the data of at least 50 million profiles during the presidential campaign of Donald Trump. A thesis that has been endorsed by various actors in this controversy and that leaves the social network as part of those responsible for the propagation of "fake news" or false content during this electoral process. According to the account of the former official of Cambridge Analytica, Facebook would have granted permission to a British academic to obtain personal data from its users, but only for investigative purposes, and without the possibility of marketing them in any way.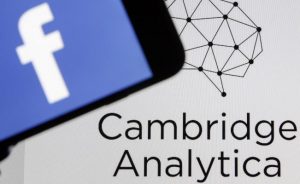 What is Cambridge Analytica? The firm behind the entire operation, a company that is part of the SCL Group conglomerate, and that would be responsible for violating 50 million user profiles on Facebook in order to get their political positions, send them suitable content for them and achieve, thus, change or shape their positions in front of certain issues in the context of the last presidential elections in the United States.
Why is Donald Trump involved? The scandal puts Donald Trump's presidential campaign as the reason why all this information was used by the users to change their way of thinking. "We would know what types of messages a person would be susceptible to and where they would consume this content," Wylie explained at the time, adding that "we also knew how many times we should send that content to him, in order to change his way of seeing the subject".
This is how part of the digital campaign was conceived, according to those who have decided to discuss the issue, despite the fact that the Cambridge Analytica representatives themselves have denied that the data has been used in any way to attack US users with content. doubtful or false.
The consequences for Facebook Given the rain of criticism and doubts that the social network has received, the summons that the British Parliament made to Mark Zuckerberg himself on Tuesday to explain to the Committee on Digital Culture, Media and Sports for the accusations is added. that you have received Also, the Attorney General of Massachusetts, Maura Healey, began an investigation against the social network and Cambridge Analytica as a way for companies to respond to citizens and, particularly, to the 50 million profiles that were violated during the operation.