This is about colors!
Has it ever happend to you that you are trying to search for the best color combinations for your website but you have no inspiration to think about it? You have come to the right place! 🙂
In this article I will show you the best websites of color inspiration and I will add a free PSD template for your UI designs!
Coolors
Coolors is an incredible platform where you can automatically generate color palettes in just a few seconds. In the panel before the generation you can filter your ideas. In adittion, you can dowload their google chrome extensions that has a lolt of potentiall and it is super useful.
2. Color Hunt
What is interesting about Color Hunt is the ranking option that have in their website. You can search the hottest color combinations, the most voted ones and collections (pastel, gold, marítim…).
In addition it has zero ads and the user flow is so much peaceful than other platform.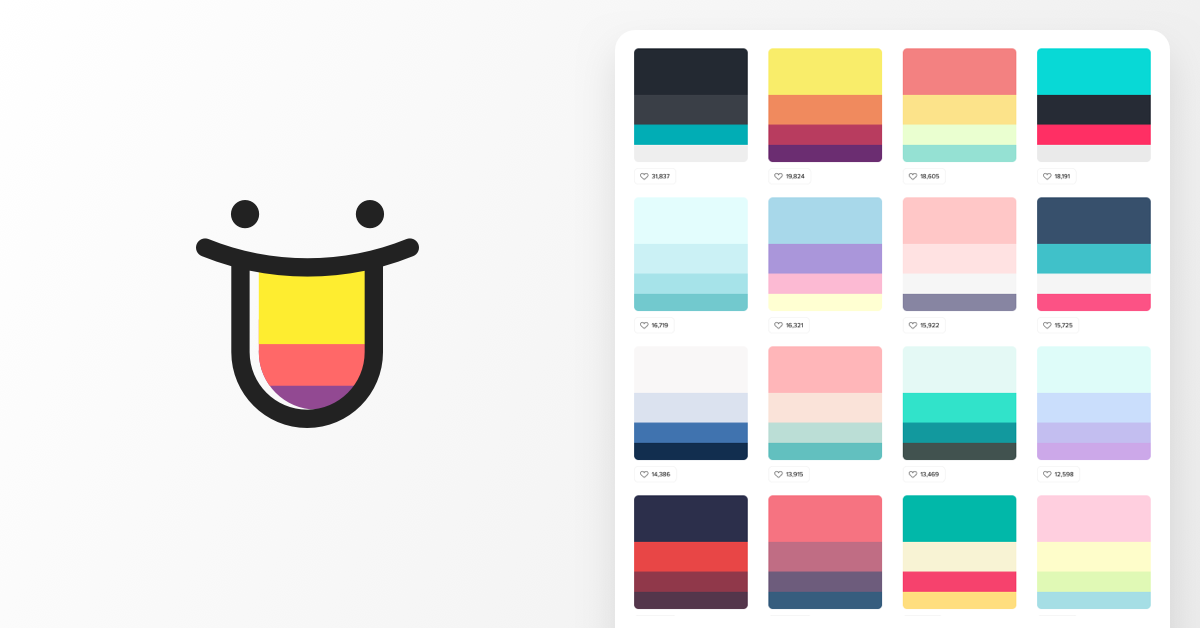 3. Adobe Colors
Adobe Colors is an Adobe plataform where you can create, explore, see tendencies and libraris of a tons of color combinations.
It has a function to create automatic color combinatios with just a few filters that the user have to fill. In adittion, Adobe Colors have a category where users can upload their artwork and the color combinations they used. The website makes you easy and you can easily dowload the image and the color combination information like RGB, CMYK…