Domain name and web hosting, what's the difference?
When setting up your first website it's not uncommon to get confused between domain name registration and web hosting.
Your domain name is the name of your site or your url (

www.mynewcompany.com

) and can be purchased by going to a domain name registrar. In other words, if your website was a house, then your domain name will be its address.
In order for your website to appear on the Internet, the files need to be uploaded to a server. These can be "hosted" at hosting company. Is the place where all the files of your website live. It is like the home of your website where it actually lives.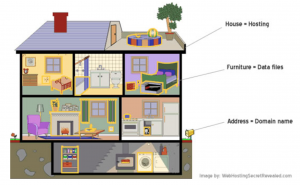 When someone enters your domain name in a browser, the domain name is translated into the IP address of your web hosting company's computer. This computer contains your website's files, and it sends those files back to the users' browsers.
Domain names and web hosting are two different services. However, they work together to make websites possible. To built a web page you will need both.
Steps
1.- Get and register a domain name for your site.
This includes the login details to access your account. If you've purchased a domain name at one company and decide to host it somewhere else, then you'll need to login to your domain registrar and modify the dns.
2.- Host your website. 
* If you need it, configure DNS and add your domain to the DNS.
4.- Setup WHM (WebHostManager) accounts.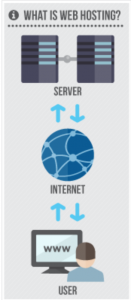 Prices
Domain names usually range from about 10€ to 50€/year depending on the extension (.cat are more expensive than .com).
Hosting is usually billed monthly or annually at a rate of 10€ to 50€/month depending on how the type of server you need and how much space and bandwith you are using.
Ones of the famous providers for WordPress sites are:
Questions
Do I have to buy them together? Or can I buy them separately?
You can buy domain name and web hosting from two different companies. However, in that case you will have to point your domain name to your web hosting company by editing its DNS settings.
Can I Move My Domain Name to a Different Company?
Yes, you can. Normally when you register the domain name, you own the right to use it and transfer it anywhere you want.
Can I Move My Website to Another Web Hosting Company Without Changing Domain?
Yes, you can do that as well. You own the domain name and can change its settings to point it to any web hosting company.
Links for your interest: