Are you lost? We will teach your to search for inspiration
There are stages where you feel lost and you don't have inspiration to start out a project. It is okey to feel like this, but I will give you some tips to get out of this zone and start working on it!
Behance
One of the most used plataforms to search for inspiration is Behance. Anyone can uplouad their projects and users can interact by comments, likes and shares. Not only that, but there is a weekly and monthly ranking where you can see the best projects from UI/UX design to photography.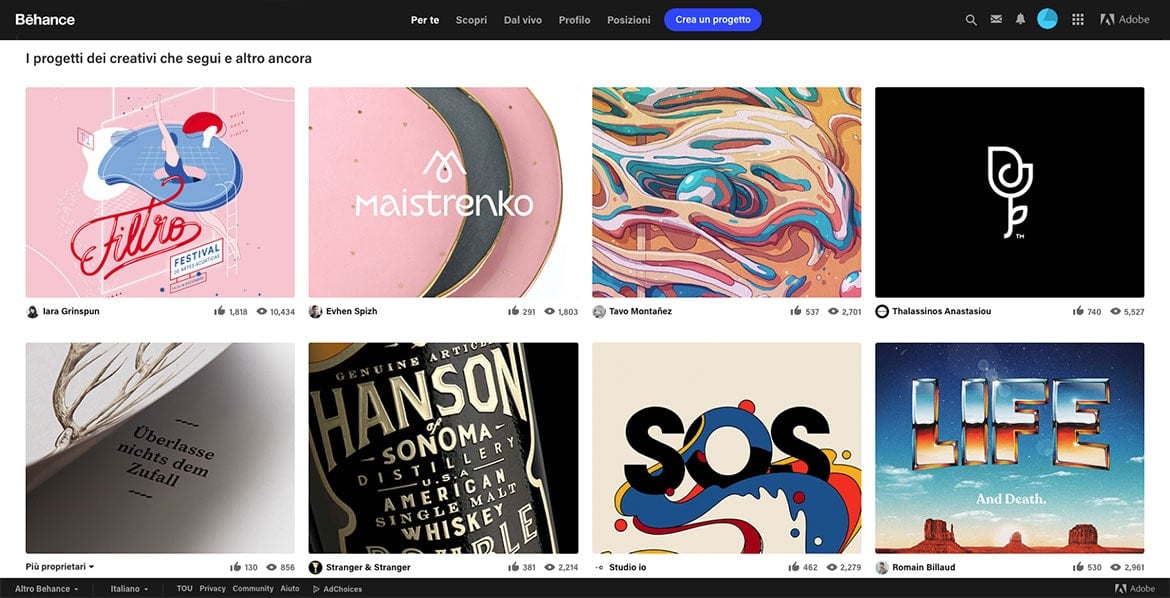 2. Dribble
Dribble is an online community for designers of all types to showcase their artwork. It's different from Behamce because they have exclusivity, what does that mean? It uses an invite-only membership system which helps the plataform to keep the quality of artwork high.
3. Awwwards
Awwwards is a professional web design and development competition site.
This is my second favourite place to find web design inspiration. Awwwards' search tool allows you to filter for the exact inspiration you are looking for. Since it is also an award site, you can also see the best work from specific categories
4. Pinterest
In last position we found Pinterest. Maybe you are asking why is it in the lowest position? The reason why is because it has an inmense number of images on their site, however it is not specialized in web design some of the quality of the images are very bad.