5 INSTAGRAM HACKS
Hi! I'm gonna show you some tricks to make more original publications on Instagram and some useful options.
1. HOW TO ADD MORE COLOURS IN INSTAGRAM STORIES
Instagram Stories is a great place to show off your brand's personality, but it's important to keep things consistent by using your brand colors.
But what if Instagram doesn't offer your brand colors in its color presets? Lucky for you, there's a hidden trick that lets you access every color for your Instagram Stories.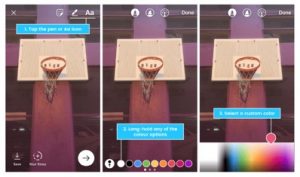 How to do it:
Tap the pen icon or the "Aa" icon in the upper right-hand corner of the screen to open the brush or text tool
Tap and long-hold any of the default color options at the bottom of the screen to open the color slider
Swipe across the color slider to select a custom color
2. HOW TO CREATE A DROP SHADOW EFFECT ON YOUR TEXT IN INSTAGRAM STORIES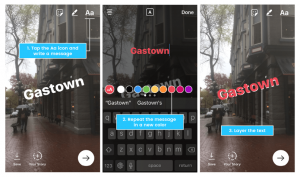 How to do it:
Tap the "Aa" icon and write out your message
Next, tap the "Aa" icon again and write out the exact same message using a different color
Arrange the top layer of text so that it's slightly off-center from the bottom layer of text
Note: If you're adding text (or a sticker) to an Instagram Stories video, you now have the option to pin the text to a specific object or location in the video. If that object moves, the sticker will move with it. To pin your text or sticker, simple long-press it to open up the "Pin" option.
3. "FILE" PHOTOS WITHOUT DELETE.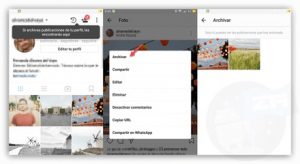 Instagram now allows you to file any photo or video that you have published in order that it should not appear in your profile, but that you can preserve in a section called "File" where the publication preserves with likes and comments.
How to do it:
Update instagram with the version 10.23.0 from google Play
Open the photography that you want to eliminate in your profile.
Press in 3 points on the top part and then select "file".
Then, you can see all your "file" publications going to your profile and pressing the clock icon on the top.
4. HIDE A STORY TO A PERSON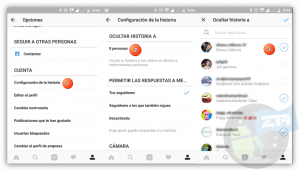 Whatever the reason, sometimes there is someone who simply does not want you to see your stories.
How to do it:
Touch the person icon to go to your profile or Touch the gear icon in IOS or the three points in Android to access Options
Tap on story configuration.
Tap 0 People o Select people who would like to hide their story.
Tap the Done button.
5. ADD A GRADIENT WITH A STICKER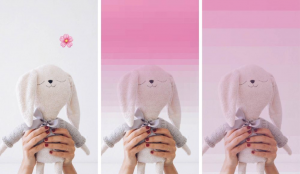 How to do it:
If you add a sticker or emoticon to your photo and enlarge it a lot, a lot, you get a degraded color effect in the photo.
I hope you liked the post! Thank you!